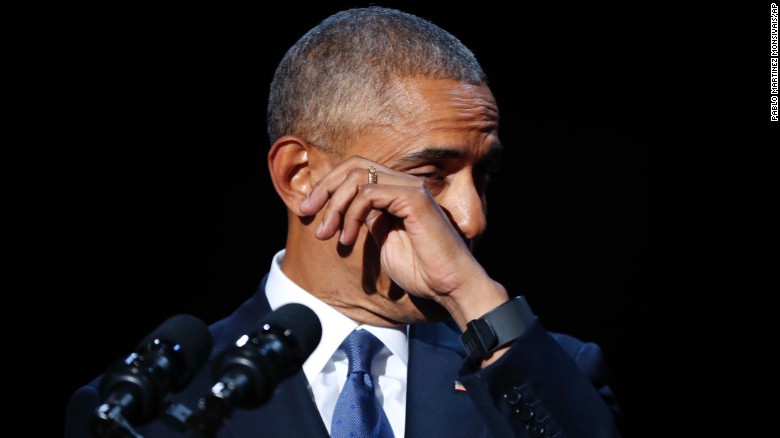 President Obama addressed the nation for the last time last night and his farewell speech was one to remember. The First family traveled to Chicago as the world watched President Obama live from McCormick place. In case you missed the greatness or just want to watch it again, see it in full below.
His touching words to our First Lady had me in tears for the remainder of the speech. See our reaction post for the Prez inside.
This family will surely be missed. *Sidenote* Sasha was back home in D.C. because she had a huge exam to study for.