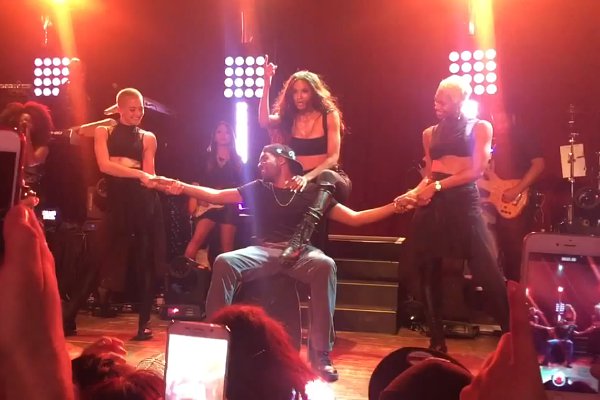 So I was scrolling through instagram when I came across a BallerAlert post of Ciara at her Atlanta "Jackie Tour" concert. Ciara started her tour in Chicago and got fans excited when she incorporated a sexy lap dance on a fan as part of her show. Well... there were a few glitches during her lap dance at her Atlanta show. While trying to
pop it on a handstand,
Ciara accidentally kicked the fan in the face. YIKES! Check out the video below. (The "kick" happens at the :59 second mark) LOL.
Oh well.. She's still BAD! Werk CiCi! You gotta love how the fan took it like a G! Lol