In the case of 9 month old Royalty... Chris Brown, YOU ARE THE FATHER!
I tried to hold off on reporting on this story until Chris Brown addressed the allegations... but since he's given no official response... I'm convinced that he's the father. TMZ broke the story last week, claiming that Chris Brown had a baby with a girl named Nia Guzman. Read more...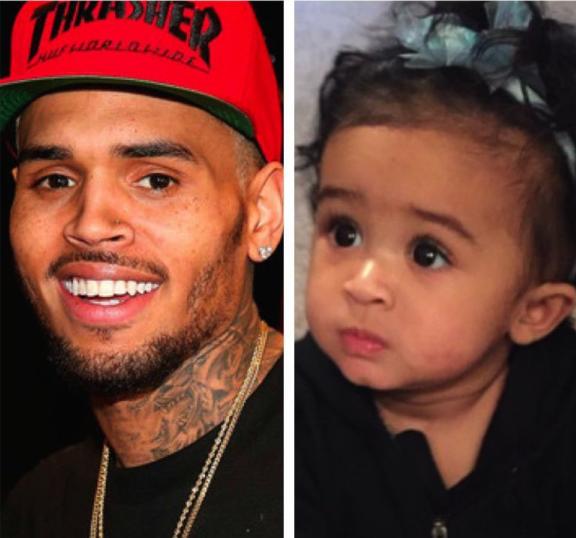 According to reports, Chris and Nia had a fling in the summer of 2013.... which led to Nia giving birth to his daughter. Nia was allegedly paid a hefty amount of money by Chris to keep quiet about their child. It gets messy because Nia was previously married and told another man that he was her daughters father. However now that Chris' little secret has been leaked to the press he is allegedly taking legal action against Nia for breaking their agreement of silence. GIRL... meanwhile his girlfriend Karrueche has left him for the 1000th time. SMH! I can't make this up... Looking at this adorable little girl, you can definitely see a resemblance to Chris. Check out the pics below.
She's adorable. It's also being reported that Nia also has a 13 year old daughter with her ex-husband. Hopefully Chris will address these claims and if they're true he'll step up to the plate and be a father. We'll be keeping Chris, Royalty, and Nia lifted in prayer. SMH, poor Karrueche, girl call Maury.