I won't make this review long and drawn out like last nights Grammy awards. So to sum it up, the 2015 Grammy Awards were BORING AS HELL!
Shoutout to my boyfriend who sat there and tried his best to watch this boring mess with me. I watched the show as long as I could until I finally fell asleep. I woke up at 11pm mad as hell because I missed Beyonce and Sam Smith's performance. So if you were like me and tuned out last night. Watch some of the performances below, and see my best dressed list.
Beyonce:
Sam Smith:



Rihanna, Kanye, & Sir Paul McCartney:


Common, John Legend, Beyone (Selma Tribute):
Other show highlights came from Kanye's prank on Beck after he won "Album of The Year". Watch Kanye almost pull"a Kanye".
Lmaoooo.... I also enjoyed Pharrell's performance of "Happy". I noticed that he had black men in hoodies, dancing aggressively to "Happy". I caught on to his message and I loved the performance. Watch below.
In my opinion the most exciting part of the night was the fashion. Check out my picks for best dressed below.
Taylor Swift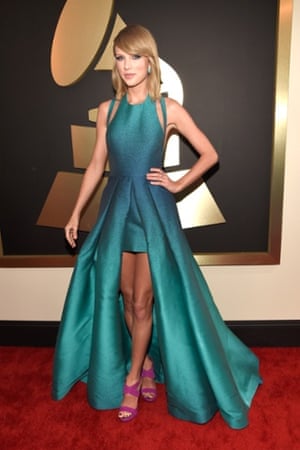 Kim Kardashian:
Lady Gaga:
Nicki Minaj:
Ciara:
Now for worst dressed....
Madonna:
Rihanna:
Charlie XCX:
Katherine McPhee:
So overall, other than Taylor Swifts dress I was NOT impressed with this years Grammy's. Leave your Grammy reviews comments below!

Photo Credit: Instagram.com