Comedian Tracey Morgan is in critical condition in a New Jersey hospital after being involved in a six car accident.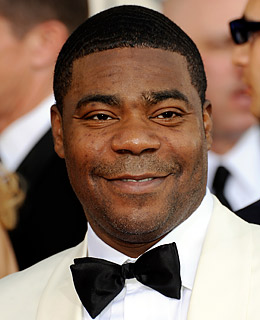 It's being reported that Tracey was riding in a limo bus when his bus was rear ended by a tractor trailer. According to reports one person in Tracey's vehicle has been pronounced dead. Tracey and the others involved are in a New Jersey hospital fighting for their lives, in critical condition.
TMZ obtained photos from the scene.
Wow.. Our prayers are with Tracey and the family of the 63 year old passenger that was killed.
CLICK HERE
for more.