So apparently, the judge is NOT playing with Chris Brown this time. After Chris admitted to violating his probation stemming from the Rihanna case, it got REAL in the courtroom when the judge sentenced Chris to an additional 131 days in jail!
Chris violated his probation when he got into an altercation with a man in D.C, and got arrested. Chris has been behind bars since March and may have to serve an additional 131 days according to an LA judge. On the flip side...Chris's lawyer, Mark Geragos is hoping that he is released sooner than later for "good behavior". But we'll have to wait and see.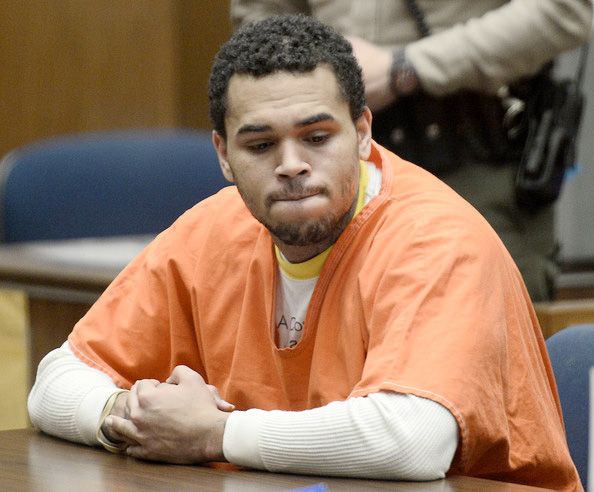 SMH... This all sucks because on May 5th, Chris had to celebrate is 25th birthday behind bars. It also SUCKS because Chris's latest single "Loyal" has been doing EXTREMELY well on the radio and it's all being over shadowed by his legal issues. Hopefully he's learned his lesson this time.
Free CB!