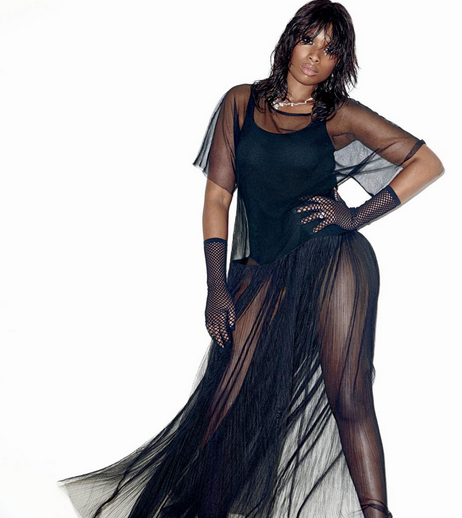 JHud is serving IT in the latest issue of "V" magazine. Rocking wet hair, a black leotard, and exposed legs the Oscar winner is SERVING it up! Check out more HOT pics below.
The HOT flicks were shot by Terry Richardson. Jennifer talked to the magazine about finally being a REAL artist. Read her quote below.
She told the magazine..
"Earlier in my career I was just a soloist singing other people's songs. Now I really want to be an artist. I want to lift the people up, have fun, create a moment. I have my own visions that I want to bring to life. People think I sit in church all day or stay at home and stare at my Oscar. It's like I'm a nun or the president or something. I realized that people don't really know who I am. It just feels like it's time to take the training wheels off, you know? Let them see me."
JHud just keeps on winning! Congrats!