SOMEBODY CALL PAULA PATTON!!! I really hope this is just a case of BLURRED LINES, because from the looks of it Robin Thicke was getting REAL cozy with a chick in a nightclub. You be the judge...
Too close for comfort??
Hmm...
See.... I don't know?? I'm a different kind of chick. Some girls will look at this and chalk it up as casual club chit chat. But ME... I'd be ready to break every one of her fingers for even touching my man! I am OH SO serious!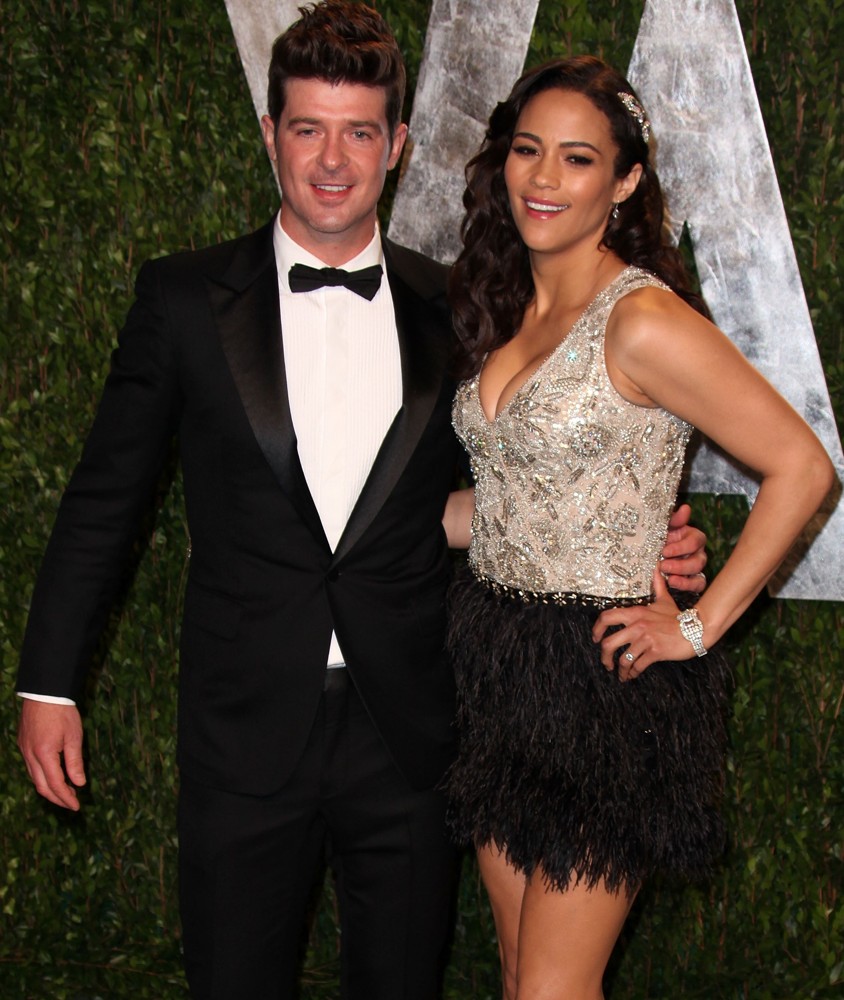 Robin has been married for years to actress Paula Patton and he's admitted that they both get jealous easily, so I'm sure Paula is not happy with the touchy/suspicious photos. What do you think? Would you snap if Robin was your man?