Where they do that AT??...
Well, Atlanta apparently.. lol. While backstage during Drakes tour stop in ATL, Ciara took a moment to pose with her new "family". She snapped some pics with her new fiancée's babymomma's.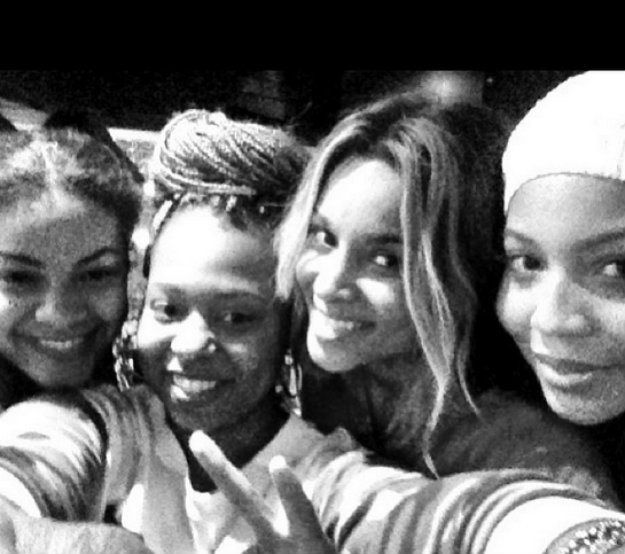 Cici, who is rumored to be pregnant, snapped a pic with the women of Future's past.. lol. So I guess they'll all be one big happy family once her and Future jump the broom? I don't know if I could be "this cool" with chicks from my mans past... Could you??? I wonder if Future took the pic? Lol.