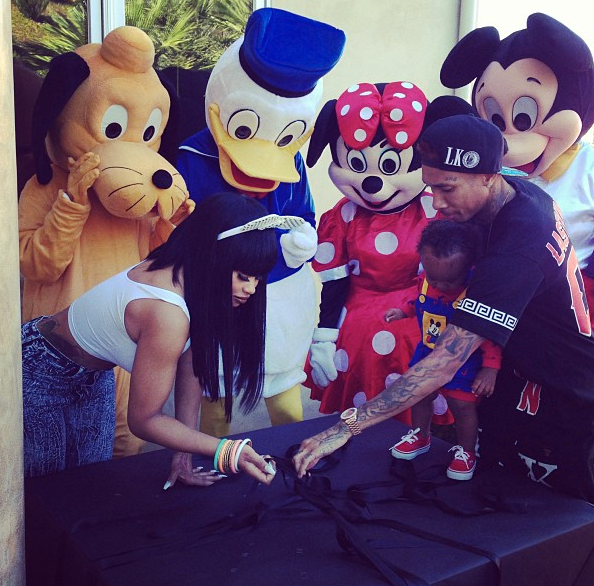 Tyga and his girl Blac Chyna threw an extravagant birthday party for their son King's 1st birthday this weekend. Family and close friends like Kim and Kourtney Kardashian where there to celebrate with the couple. Check out some pics from King's big day below.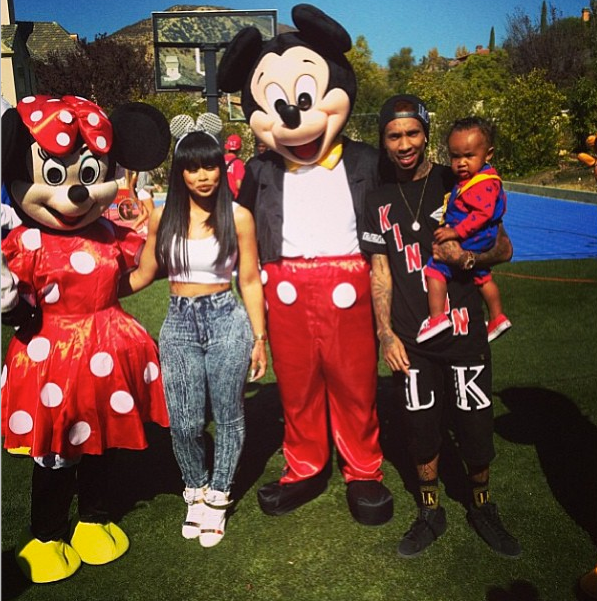 King hanging with his Mom, Dad, Mickey and Minnie in his backyard.
New mom Kim K was there to support her new homegirl Blac Chyna. Check out King's DOPE gifts below.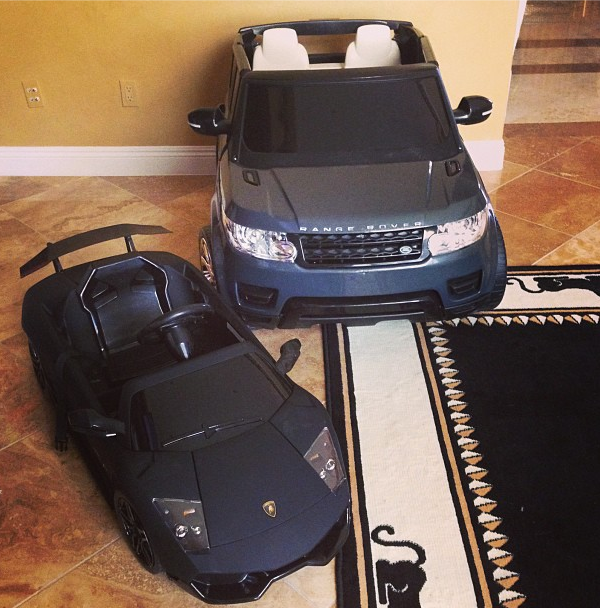 King got his first car at 1yrs old....how DOPE!? Him and his Dad also hung out with some farm animals at the party.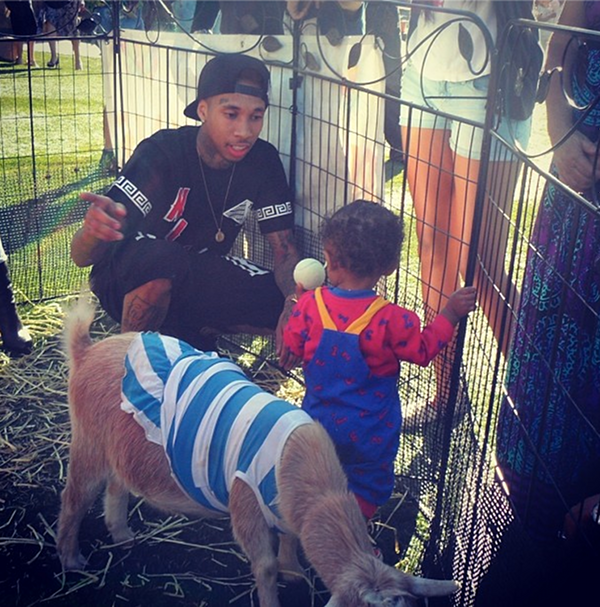 Looks like it was a great party, happy birthday to the lucky kid.