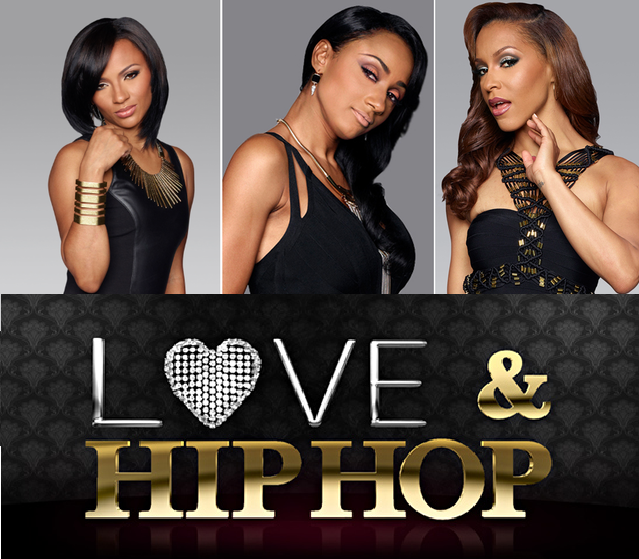 This Monday night the ratchet mess of Love and Hip Hop NY returned to VH1. The new season will feature new faces, and old DRAMA! But here's my #KekeKommentary on episode one, plus the scenes you DID NOT see.
Yandy- GIRLLLLL...I respect her hustle, but her hustle is looking a bit tainted with her going into "business" with Rich Dollaz ol' goofy ass. As far as Mandecceess goes... the feds about to lock his ass under the jail, so I already see how she's trying to set it up to show us that he's a jerk and it'll justify you leaving him towards the end of the season..lol (just my prediction). My advice is that once you leave Mandeecees let the cameras follow you as you try to find new love, being a business woman and with a baby and then we'll be interested. LOL.
Rich Dollaz/Erica Mena- Rich is certified WACK and there is probably nothing he can do to change our minds about that. On to Erica, we don't care that you are now screwing women? Who the hell is actually going to buy a book, written by Erica Mena... lol, NOT ME.
Peter Gunz- We knew you were a clown from the first scene when you showed the world your dirty ass feet. He blew when he told his slow ass side chick/wife that he needed her to "motivate" him to pick up his son from school! That is thee most trifling shit I've heard all year. HE's WACK!
Tara- If she plays her role correctly she can come out of this season a fan favorite. She's feisty, pretty, and down to earth and depending on how she handles her baby daddy's affair she could become a fan favorite with a lasting storyline. I can't lie from episode one, and the look of her apartment she needs this show more than she needs Peters old "uptown baby" rapping ass, so hopefully she gives us the baby momma drama we need and we'll be tuned in to Tara for the long run.
Last and LEAST... Amina Buddafly- This chick is HORRIBLE. Any woman who knowingly shares a man is trash. PERIOD. POINT. BLANK. The ONLY reason she and Peter are married is because she is from Germany and needed a green card to stay here. So basically he married her to protect his "investment" and keep his whore from being deported. Her voice is not ALL THAT and that song she performed was WACK as hell! I can't wait to see Tara turn up on this whore... and that's probably the only reason I will stay tuned.
As for KMichelle, Joe Budden, and Tahiry.... It's time to either get spin off shows or bow out of the Love and Hip Hop franchise gracefully. You all have the potential to outgrow the foolery. (KMichelle is already filming her spin off).
Watch below for the deleted scenes and an appearance from Nick Cannon.