Check out photos from the ATL release party of
Keyshia Cole's
new album
"Calling All Hearts"
.
Loving that hair color girl!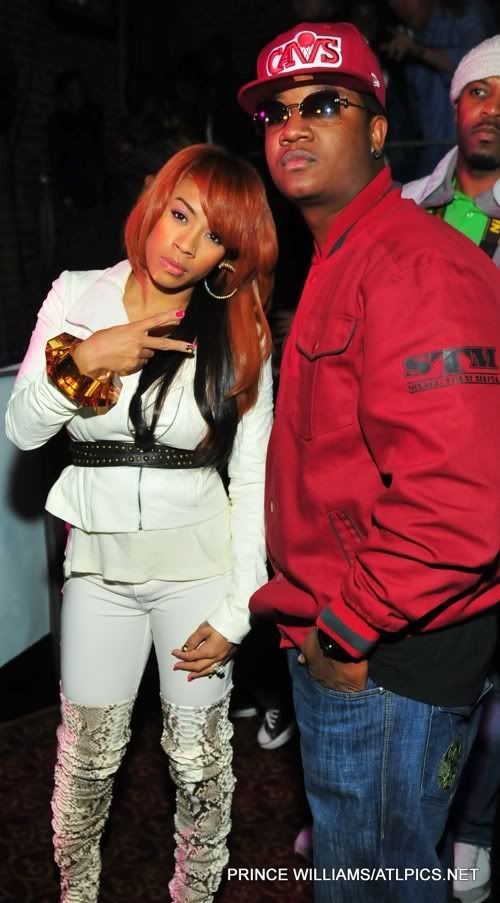 Keyshia chillin with Yung Joc.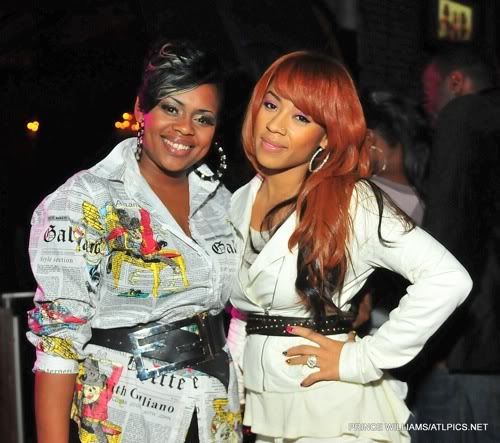 Well surprise....surprise. I guess Keyshia is "associating" with SOME of her family again. Idk but the smerk on Keyshia's face SCREAMS "Phony"....haha.(This is her sister Neffie, btw)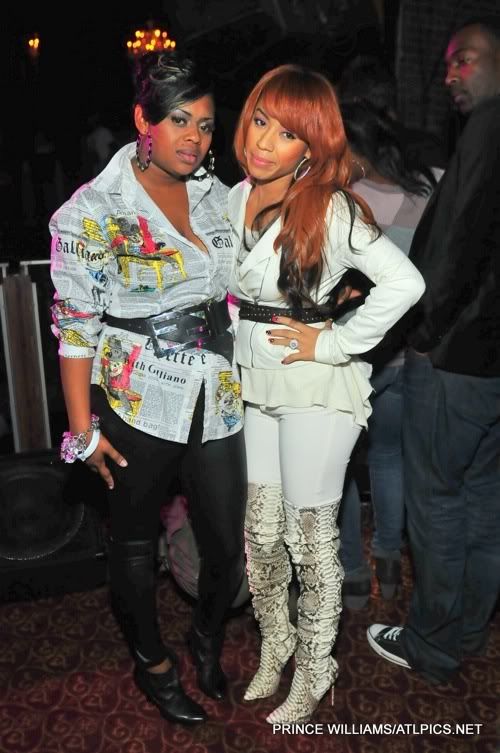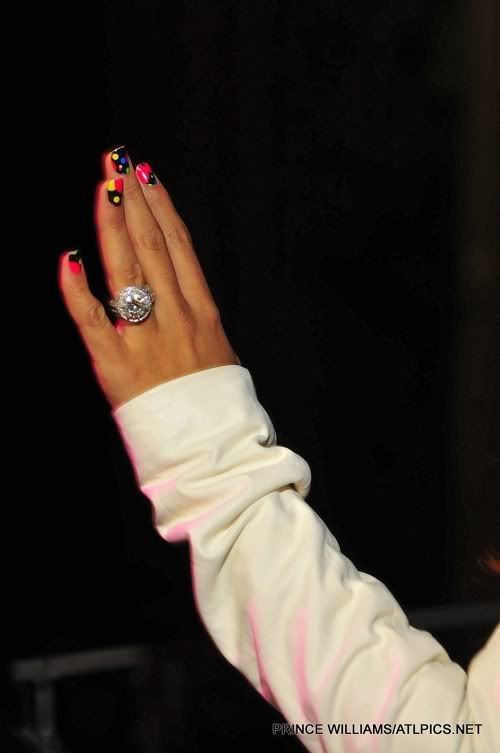 Keyshia's engagement ring. She is engaged to her baby daddy Cleavland Cavalier Daniel "Boobie" Gibson. She recently spilled the tea on the Wendy Williams show and said that they are looking at a February wedding...hmmm...wonder if Frankie will be in attendance???