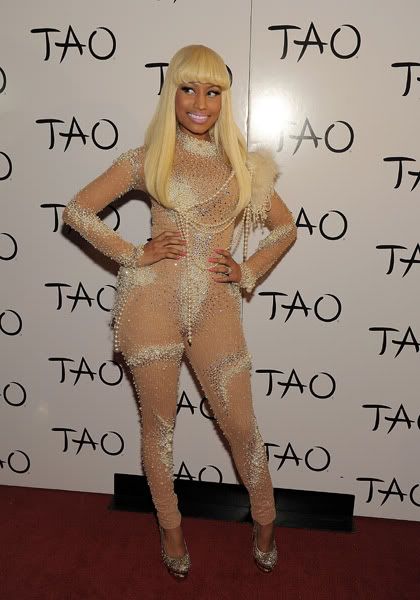 My favorite female MC right now...Nicki Minaj, celebrated her 26th Birthday at TAO nightclub in Las Vegas last night. Nicki enjoyed a Barbie themed cake and fun times with ALL of her Young Money Fam, plus her Bff's Cassie and Amber Rose. Check out some pics from the party:
Cassie, Nicki, and Amber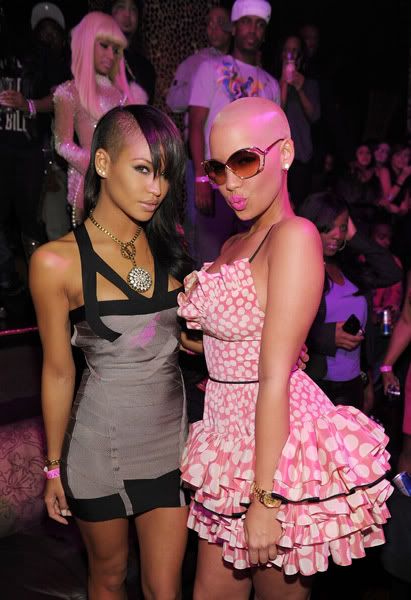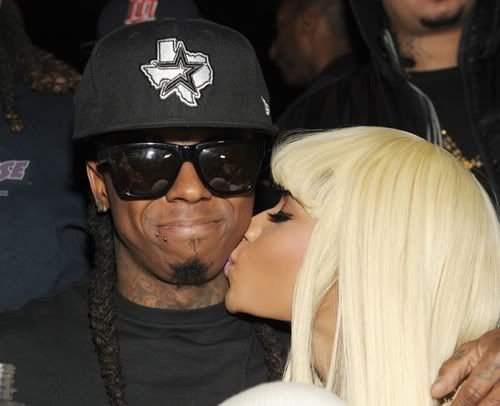 Nicki giving kisses to the boss man Wezzy! Looks like a fun night, surprised there want more celebs in the building? You mean to tell me Diddy WASN'T there?? hmmmmmm....guess he backed off since Wayne's home, because lowkey you would have thought he was trynna sign Nicki the way he be on her brastrap..lol.