So......I just wanted to show proof that this is not a new relationship! Musiq Soulchild has been banging Kameelah from the group 702 for a while now. Check out the evidence:
(Above: Musiq and Kameelah a while back at the Grammy awards)
(Below: Them at the 2010 BET Hip Hop awards last night)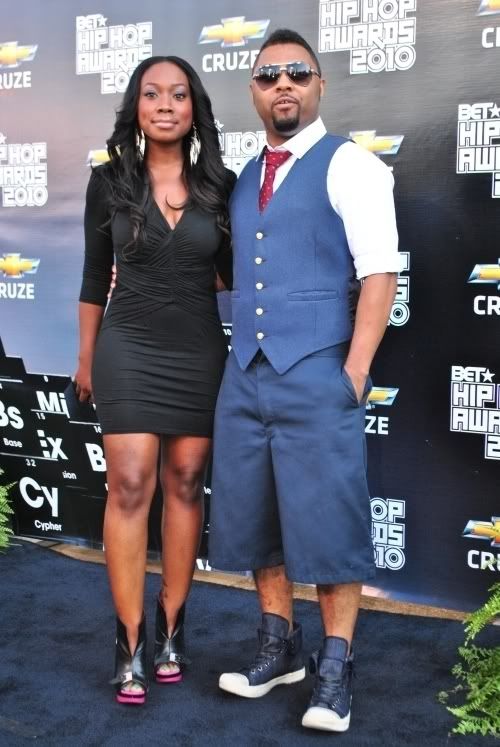 Im just giving the "tea"! They've been an "item" for a while.